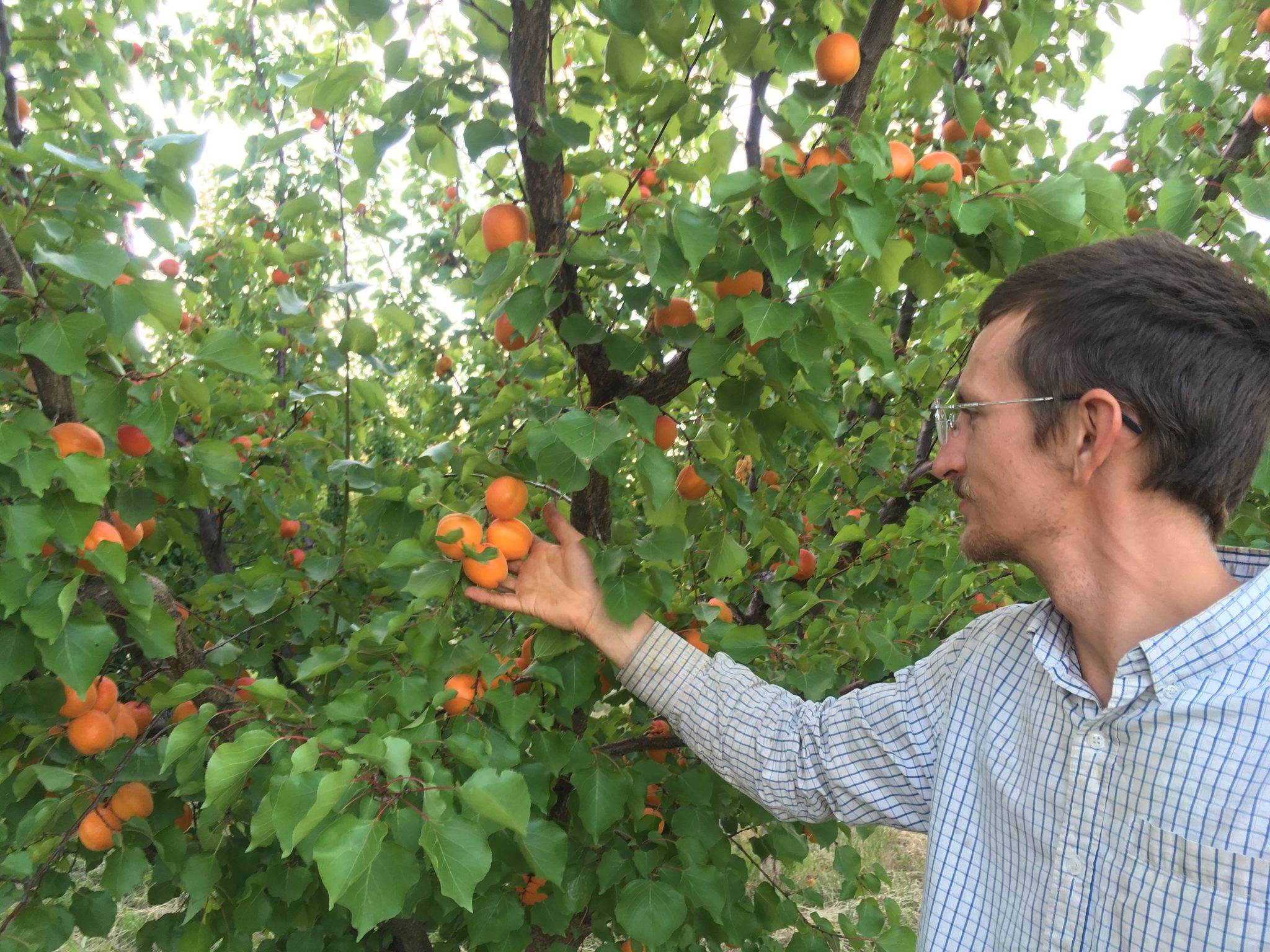 Hello all! My name's Marshall and I've been an intern at Spreadwing Farm for about two months. I've decided to start an intern blog so I can share a few of the great things happening on the farm. Time runs both fast and slow when working with Mother Nature, so I am going to make an effort to begin to document the progress of the season before it passes. I'll also reflect on some of the events that have taught me and challenged me.
Since I've been here a lot has happened. We've been very focused on planting. I've helped the farmers fill up nearly all available summer garden space and now we're going to have to expand it! But getting our transplants well-established has been a challenge, with some young plants not handling the transition from greenhouse to field very well. Diagnosing plant health issues is not easy. It takes patience, research and diligence.
In May they slaughtered 200 chickens, which was quite a day of work! But our chickens were healthy and happy for their short lives, and now we've got ethically raised meat to eat and sell! The slaughter was a big learning experience for me. I have worked with egg laying chickens on other farms, but this was my first chicken slaughter. Although the killing itself was in a sense unpleasant, I feel very empowered that I have begun building the bridge between my enjoyment of eating meat and my connection to the source of the meat.
I've been learning to milk. I've been helping milk Daisy, our dairy cow, and our three lactating goats, Camille, Laura and Freckles. I've got to say milking Daisy is way easier than the goats – they have such small teats! But all the effort is worth it for that sweet, rich milk.
Also, in the last few weeks we've begun picking fruit from the orchards: early peaches, plums and apricots. I've got a bit of a sweet tooth so I love tasting all the fruit. This Sunday I helped work our farmers market booth in Sacramento, and giving out samples of our fruit to happy people was a real joy for me.
So that's a bit of what's been going on at Spreadwing the last two months. I'll be back with an update soon!
Thanks for supporting local organic farmers,
Marshall McLaughlin